Founder/President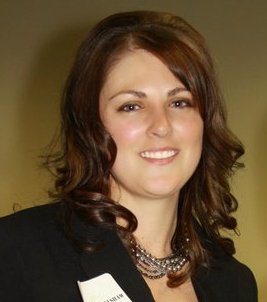 Kimberly Felshaw is the Founder/President of Operation Showers of Appreciation, a non-profit organization that throws baby showers for military expectant families. As President she is responsible for running all facets of the organization. She consults regularly with companies and other non-profits looking to support our military expectant families. Prior to her current position, she entered the United States Marine Corp and served aboard Marine Corps Base Camp Pendleton, California.
In 2001, Kimberly joined the silent ranks of a military spouse. She endured 2 deployments within the 1st year of her marriage with many more to follow. While Kimberly's husband was serving in Operation Iraqi Freedom Kimberly stayed busy volunteering with the command.
Kimberly was awarded the San Diego Channel 10 News Leadership Award, has been nominated for Volunteer of the Year, was featured in People Magazine on August 16, 2010 for her work with Operation Showers of Appreciation and on April 19, 2012 Kimberly was featured on CNN Headline News Breakthrough Women.
Raised in Norwalk, Ohio, Kimberly currently resides in Kingman, AZ with her children. Her oldest daughter Allysa Victoria Felshaw along with Kimberly's unwavering compassion to help others is the driving force behind Operation Showers of Appreciation.
In addition to volunteering with OSOA, Kimberly holds a full-time job working with Special Education Children and is a full-time mom to two wonderful children.
Vice President/Donations & Grants Coordinator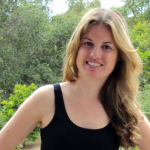 Courtney Hilborn was born and raised in Huntington Beach, CA, where she grew up playing sports and doing volunteer work. She has worked as a civilian contractor to the United States Marine Corps as a Family Readiness Officer. She enjoys spending time with family, playing sports, playing with her dogs and helping out non-profit organizations.
Courtney came on board to OSOA as our Donations Coordinator and Grants/Sponsorship Coordinator and has since moved up to being Vice President for OSOA.
Courtney is very compassionate and dedicated to OSOA and seeing it expand to help more and more military expectant moms.
Courtney is a military spouse and her and her husband just welcomed their first child on May 28,2012.
In addition to volunteering with OSOA, Courtney works with local military commands in assisting the Family Readiness Officers and is a new full-time mommy to a wonderful baby boy.